KIDS
$10 FOR KIDS: FREE $10 from TD Bank for Kids for Reading 10 Books!
ABC HOME PRESCHOOL: FREE Printable Coloring + Activity Pages from ABC Home PreSchool.
ACTIVITY PAD: Activity Pad offers FREE Printable Preschool Activities, Word Search Puzzles, Mazes, Holiday Activities and more to help Children Learn and have fun too!

BERENSTAIN BEARS BOOK: Get a FREE Berenstain Bears Moving Day Book! [US]

BIRTHDAY COUNTDOWN: Let Geoffrey help you remember all the birthdays in your family. He'll count down the days right on your desktop! Once you download the Birthday Countdown, you can enter any name in your family and their birthday. Then Geoffrey jumps onto your desktop and reminds you how many days are left. You can set the tool for Geoffrey to remind you as often as you want. And on the big day, he appears with a very special Happy Birthday wish.
BOBBLEHEAD: Get a FREE BobbleHead Toy! [US]
BOB EVANS BIRTHDAY CLUB: Kids, Join the Bob Evan's Birthday Club and receive a FREE Meal on Your Birthday!
CABINET LATCH KIT: FREE Cabinet Latch Safety Kit!
CARE: Find Babysitters, Nannies, Pet Sitters, Tutors - FREE Background Checks.
CHICAGO WHITE SOX SLUGGERS CLUB: Kids, Join the Chicago White Sox Sluggers Club for FREE and receive a Membership Certificate, Welcome Post Card from Manager Ozzie Guillen, Baseball Cards (set of six) featuring current White Sox Players, White Sox Temporary Tattoos, White Sox Kids Club Poster and Two (2) ticket coupons redeemable for Upper Reserved seat tickets to Regular-priced games!

CHILDREN'S BOOKS FOREVER: Download FREE Children's Books!

CHILD SAFETY ID KIT: Apply Now and receive a FREE Child Safety ID Kit!

COOPS CREW KIT: FREE Coops Crew Kit when you Join the Coop's Pit Crew.

DISNEY'S CLUB PENGUIN: Explore Disney's Club Penguin for FREE!

shipping

DISNEY SOFTWARE: FREE Disney CD-Roms. Extremely Goofy Skateboarding, Treasure Planet Etherium Rescue, You Can Fly! with Tinker Bell, Treasure Planet Broadside Blast, Cinderella's Castle Designer, Cinderella's Dollhouse, Disney Princess Royal Horse Show, The Jungle Book First Grade, Magic Artist Deluxe, Ultimate Ride, Jessie's Wild West Rodeo, Phonics Quest, Tigger Activity Center, Adventures in Typing with Timon & Pumbaa, Piglet's Big Game.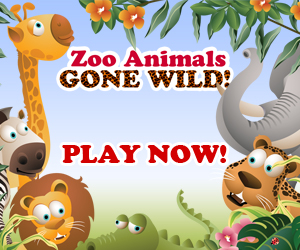 DISNEY VIDEOS: Watch Full Episodes of Disney Videos Online for FREE!
DLTK KIDS: DLTK Crafts for Kids features a Variety of Fun Children's Crafts, Coloring Pages and more Including Projects for Holidays, Educational Themes and some of our Children's Favorite Cartoon Characters. There are lots of Printable Templates Suitable for ages 2 and up!
DOLL: Tell your friends about Paradise Galleries! Show them what a difference a doll can make! If they are a New Customer and make a doll purchase from Paradise Galleries we will send you the Doll of Your Choice for FREE (up to $75 value).
ELMO SONGS: 3 FREE Personalized Elmo Songs! Code: MYELMO
ENDANGERED SPECIES COLORING BOOK: Call Toll-Free to receive a FREE Endangered Species Coloring Book + Poster!

EPA COLORING BOOKS: FREE EPA Coloring Books.
ETCH-A-SKETCH ONLINE: Doodle for FREE with the Online Version of Etch-a-Sketch! Spend Hours of Doodling Fun! Just click on the Etch-A-Sketch on your Screen and use the Arrows on your Keyboard to Draw!
EVERYTHING GIRL: Earn Points Playing Games and Get Cool Stuff!
FAB KIDS: Join our monthly outfit club and get adorable head to toe outfits delivered to your door each month. This is a simple lead gen offer (complete short quiz about child and basic info collected). Shop now and get 50% off your first outfit is ongoing promotion.
FACE READER SYSTEM: What Does the Future Hold for Your Child?
FAMILY EDUCATION PRINTABLES CENTER: We've got thousands of printable activities that will keep your children entertained and stimulated. Find printable games, holiday activities, skill-building worksheets, and more!

FISHER PRICE COLORING PAGES + CARDS: FREE Coloring Pages + Card Projects for Kids to Print and Enjoy!
FIZZY WIZZIES: Get a FREE Sample of Fizzy Wizzies Colorful, Effervescent Bath Tablets for Kids! [US]
FREE KIDS MUSIC: FREE MP3 Music for Kids!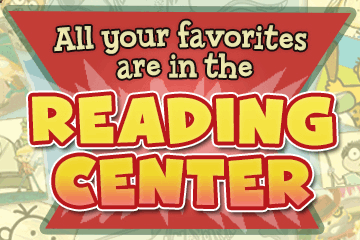 FUN BRAIN: An excellent FREE resource for Parents, Teachers and Kids. There are learning games galore within the many, many pages at Fun Brain!

GEOPALZ: Register for FREE at GeoPalz for a Chance to Win FREE Prizes.
GEOPALZ WALK TO WIN: Wear Your GeoPalz, Walk, Run and Have Fun - Win Prizes.
GIVE KIDS A SMILE: While we cannot promise that free care will be available for your child, we can direct you to clinics closest to your home where help may be available. In some cases, a fee may be involved depending upon your ability to pay.
GROWING PAINLESS COLORING BOOK Request a FREE Growing Painless Coloring Book.
H-E-BUDDY READING CLUB: Join the H-E-Buddy Reading Club and Get Cool Stuff! PDF Format. [US]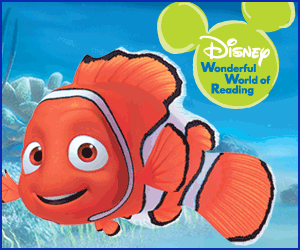 HEALTHY VISION ACTIVITY BOOK: Get a FREE Wild About Healthy Vision: Activity Book for Ages 9 to 12. [US]
HOOD KIDS CLUB: FREE Membership to the Hood Kids Club.
INTERNET SAFETY KIT: Order a FREE Internet Safety Kit.
JUST DIFFERENT SONG: Download a FREE "Just Different" Song for Kids.
JUST ME MUSIC: Personalize an "Elmo" Code: myelmo or Veggie Tales Code: veggie Song for Your Kids!
KID COUPONS: Print of FREE Kid Coupons good for Breakfast In Bed, Staying Up Late, Having a Friend Stay Over, etc. Very Cute!
KIDDIE RECORDS MP3s: Download FREE Kid's 1940-1950s Classic MP3s!
KIDS CORNER SONGS: Download 3 FREE Songs from Kids Corner.
KIDS FREEWARE: Download FREE Software for Kids.
KID SPIRIT: Spend HOURS of fun at Kid Spirit! There are over 500 Coloring Pages, Games, Crafts, Stories and more!
KIDZ EYES: Now Kids can take Surveys to receive FREE Stuff at Kidz Eyes!
KINDERGARTEN STATIONARY: Print FREE Kindergarten Stationary for Beginning Writers! Lots of Colorful Designs to Choose From!
KINDERMUSIK: FREE Kindermusik Class + 4 FREE MP3 Song Downloads!
KMART BIRTHDAY CLUB: Join the Kmart Birthday Club and Receive $5 in FREE Birthday Bucks, a Birthday Crown, Happy Birthday Certificate + Birthday Fun Pack with Surprise Goodies!
LAKESHORE LEARNING: FREE Crafts for Kids Every Saturday from 11am-3pm.
LEGO DUPLO HOUSE PARTY: Apply to Host a Lego Duplo featuring Disney Planes and Jake and the Never Land Pirates on November 16th. If Selected, Your Exclusive Party Pack will Contain Never Land Hideout LEGO DUPLO brand Jake and the Never Land Pirates set, Jake's Pirate Ship Bucky LEGO DUPLO brand Jake and the Never Land Pirates set, Jake's Treasure Hunt LEGO DUPLO brand Jake and the Never Land Pirates set, Skipper's Flight School LEGO DUPLO brand Planes set, Ripslinger's Air Race LEGO DUPLO brand Planes set, Dusty and Chug LEGO DUPLO brand Planes set.

shipping

LEGO SOFTWARE: FREE Lego Cd-Roms!

LEMONADE STAND: Print Your Own Sunkist Lemonade Stand Materials.

LESSONS FROM THE LION BOOK: FREE "Lessons from the Lion, the Ox and their little friends" Book for Kindle!
LITTLE TIKES BIRTHDAY BONUS: Join our new Birthday Bonus program! Register your child's birthday and we'll send you special discounts, promotions and offers approximately 30 days before the birthday.
MAGIC TRICK: Get a FREE Magic Trick in Your Mailbox! [US]
McWORLD:It's a Kid's World where Kids Rule.
MICROSOFT KIDS CORNER: A fun, virtual road trip to learning how to program using Visual Basic. Includes Teacher materials, Student lessons and quizzes.

MIGHTY MORPHIN POWER RANGERS: Watch Mighty Morphin Power Rangers Season 2, Ep. 27 "The Power Transfer, Part 1" for FREE!
MILK MATTERS COLORING BOOK: Get a FREE Milk Matters Coloring Book! [US]
NATE GOES TO CAMP BOOK: Get a FREE "Quest for Infusion, Nate Goes to Camp" Book. [US]
NEOPETS: Neopets is the greatest Virtual Pet Site on the Internet. With your help, we have built a community of over 70 million virtual pet owners across the world! Neopets has many things to offer including over 160 games, trading, auctions, greetings, messaging, and a tree with a giant brain. Best of all, it's completely FREE!
NODCAST PODCASTS: Check out our full FREE collection of exclusive Nodcast Podcasts featuring our favorite artists in childrens entertainment.
OAKHURST FAN CLUB: When you join the Oakie The Oakhurst Acorn Fan Club here's all the really cool stuff you will receive! An official Oakie The Oakhurst Acorn Fan Club membership kit, which includes: Oakie Loop-de-Loop Straw (The coolest way to drink Oakhurst Milk!) Official Oakie The Oakhurst Acorn Fan Club Membership Certificate, Official Oakie The Oakhurst Acorn Fan Club Membership Card, "I'm Nuts About Oakhurst Milk" Bumper Sticker, Oakie Growth Chart, Oakie Stickers.
ORAGAMI ROBOT KIT: Get a FREE Oragami Robot Kit! [US + Canadian Businesses]
PAPER AIRPLANES: Learn how to fold The Rapier, Paper Helicoptor, Paper Frisbee and more. All instructions are given online, nothing to download.
PAPER TOYS: FREE Printable Paper Toys for Kids!
PARENTAL GUIDANCE: Making the Internet Safe for Families. FREE.
PLANE RIDES FOR YOUTH: The EAA Young Eagles program was launched in 1992 to give interested young people, ages 8 - 17, an opportunity to go flying in a general aviation airplane. These flights are offered free of charge and are made possible through the generosity of EAA member volunteers.
PLAY DAY IN THE PARK READER: Order a FREE "Playday In The Park" Reader.
PLAY DOUGH RECIPE: Make Your Own Play Dough.

POTTERY BARN KIDS CATALOG: Request a FREE Pottery Barn Kids Catalog.
PRINTABLE PAPER DOLLS: Print out paper dolls for hours of fun!

PUPPET CLUB: Join the Puppet.com Club and you'll receive our official Puppet.com Club Newsletter filled with puppetry tips, info on new puppet arrivals, downloadable activities and much more. Plus, you'll receive coupons and special offers available exclusively to Puppet.com Club members! It's FREE to join, so sign up now!
READ CONMIGO: Parents, Get FREE Bilingual Books for Children. [US]
REWARDS R US: Join Rewards R Us for FREE and Earn FREE Diapers, Infant Formula and Greeting Cards and more. [US]
SAFETY LATCH KIT: FREE Safety Latch Kit for Cabinets.
SAFETY RANGERS KIT: Get a FREE Safety Rangers Kit with FREE Trading Cards and Other Cool Stuff! [US]
SCHOOL NOTES: Teachers, Create Notes for Homework and Class Information and Post them on the Web in seconds using this FREE Community Service! Parents and Students - View Notes from your Teachers by Entering your School ZIP Code!
SCISSOR CRAFT: Scissorcraft has over 3,500 Images for Children to Cut Out, Color or Assemble. Snowflakes, Masks, Ornaments, Valentines, Mandalas, Chrismons, Colorbook, Animals, Pysanky Easter Eggs and more. All Images are FREE for Educational and Personal use. Popular with Teachers! No pop-up ads!
SCRIBBLER: Keep Kids Occupied for Hours with Scribbler! Draw a Picture and then Start Scribbler. Scribbler will "enhance" your Drawings!
SECRET MAGIC CLUB: Join the Secret Magic Club and Get a FREE Membership Certificate, FREE Magic Trick & FREE Magic Book! [US]
SEUSSVILLE: Kids, visit Seussville for FREE Games, Contests and more!
SIDEWALK CHALK RECIPE: A FREE Online Recipe for making your own Sidewalk Chalk!
SONIC KIDS BIRTHDAY CLUB: Join the Sonic Wacky Pack Kids Club and receive a Coupon for a FREE Wacky Pack on Your Birthday! [US, Must be 12 or Younger]

SPIDERMAN WEB BROWSER: This browser features pop-up blocking and photo mail. It includes several channels, shopping and a mini-controller for full-screen browsing. Tabbed Web browsing and instant messaging are supported.
STORY TIME FOR ME: FREE Online Books for Kids!
STUDY DOG: Teach Your Kids to Read. FREE 7 Day Trial of Study Dog.

THERAPEE : FREE and Enlightening Presentation on The World's #1 Bedwetting Solution.
THE TOYMAKER: FREE Printable Paper Toys from The Toymaker.

THE UGLY DUCKLING BOOK: FREE Ugly Duckling Book for Kindle.

TONGUE TWISTERS FOR KIDS BOOK: FREE "Tongue Twisters for Kids" Book for Kindle!
TUTORING SWEEPSTAKES: Enter to Win a Year of Tutoring!
TUX PAINT: Tux Paint is a FREE Drawing Program Designed for Young Children (kids ages 3 and up). It has a Simple, Easy-to-Use Interface, Fun Sound Effects, and an Encouraging Cartoon Mascot who Helps Guide Children as they Use the Program. It Provides a Blank Canvas and a Variety of Drawing Tools to Help your Child be Creative!
ULTIMATE MATH INVADERS: FREE Ultimate Math Invaders Download.
USTA MEMBERSHIP: Kids 10 and Under can Receive a FREE 1 Year Junior Membership to the United States Tennis Association for FREE! [Ends December 31, 2013]
WEEBLES iPHONE APP: Get a FREE Weebles APP for Your iPhone!
WIGGLEWORKS CD: Order a FREE Scholastic Wiggleworks Demo CD.
WORD SEARCH PUZZLE CREATOR: A FREE Online SuperKids WordSearch Puzzle Creator!

ZOO ANIMALS GONE WILD: Download the Crazy New Game Pack Full of Wild & Crazy Animal Games for FREE!
ZULILY: Daily Deals for Moms, Babies & Kids - up to 90% off!