FOOD

5-HOUR ENERGY: FREE 5-hour ENERGY for your workplace!

28 DAY MEAL PLAN: Diabetic? Get your FREE 28-Day Nutritionist Approved Diabetic Meal Plan now!

APPLEBEES: Would you enjoy the appetizer sampler, a classic burger or sizzling entree? Are your taste buds watering yet? You can't go wrong with this special offer to Applebees! Take your friend or loved one out this weekend..... and say "Hey! Dinner is on me!" [Participation Required]

free with purchase

ARBY'S ROAST BEEF CLASSIC: Sign Up at Arby's and receive a FREE Roast Beef Classic when you Purchase of a Drink!

ATKINS KIT: Get a FREE Quick-Start Kit and 3 FREE Atkins Bars.

BADABING SAUCE: Order a FREE Sample of Badabing Hot Sauce.

BASKIN ROBBINS BIRTHDAY CLUB: Join the Baskin Robbins Birthday Club and receive a FREE 2.5oz Cone on Your Birthday + Special Offers and Coupons.

BEN & JERRY'S TRUCK TOUR: FREE Scoop of Greek Frozen Yogurt from Ben & Jerry's! [See Site or Locations]

BETTER PIZZA SURVEY: Vote for Your Favorite Pizza and Get $10 FREE! [US]

BIG TED'S SPICES: Get a FREE Sample of Big Ted's Rub Seasoning Packet!
BREAKFAST COUPONS: Get FREE Coupons for Your Favorite Breakfast Brands.
BURGER BUDDY: Get a FREE Burger Buddy Hamburger Press + FREE "How to Make a Great Hamburger" eBook.
CALOVIA: Get a FREE Sample of Calovia Sweetener.
CAPTAIN Ds: Join Captain Ds Club - Each new member will first receive a welcome email with a coupon good for a FREE Fish & Fries or a FREE Chicken & Fries, just for joining!
CEREAL: Get FREE Cereal Samples! [US]
CHAMPPS FAN CLUB: Join the Champps Fan Club and Receive a FREE Cheeseburger or Appetizer of Your Choice! [US]
CHEESECAKE FACTORY: Get a FREE $100 Cheesecake Factory Gift Card.
CHICK-FIL-A GIFT CARD: Enter to Win Lunch at Chick-Fil-A for a Year!
COFFEE-MATE FREE FLAVOR FRIDAY: Get a Coupon good for a FREE Bottle of Coffee-Mate.
COOKIE HOUSE FUNDRAISING KIT: Get a FREE Cookie House Fundraising Kit! [US]
CORNER BAKERY CAFE: Reserve Your FREE Avacado & Spinich Power Panini Thin
COUNTRY BOBS: Get a FREE Bottle of Country Bob's All Purpose Sauce.
CPK ADVENTURE eCLUB: Join the California Pizza Kitchen Adventure eClub and Receive $5 Towards Your Next Visit.

CRYSTAL LIGHT: Get a FREE Sample of Crystal Light.
DAILY BREAD: Get a FREE Sample of Daily Bread Gourmet Meals.
DEL TACO: Join Del Taco's Raving Fan Club and Get FREE Food and Other Insider-Only Treats - All Delivered Straight to Your Inbox!
DENNY'S REWARDS: Join today to receive exclusive Denny's offers and news about our latest promotions delivered right to your inbox.
DiGIORNO PIZZERIA MONEY BACK GUARANTEE: Love it or Your Money Back!
DOLE FRUIT PAIRINGS WHEEL: Receive a FREE Fruit Pairings Wheel from Dole. [Food Service Operators]
DORITOS: Get a FREE Doritos Sample!
DREAMFIELDS TASTE & TELL KIT: As a Taste & Tell team member you will receive an official Dreamfields Taste & Tell Kit that includes coupons, recipes, conversation starters, product information and more.

DUNKIN DONUTS ADVISORY PANEL: Join the Dunkin Donuts Advisory Panel and Receive FREE rewards like Dunkin' Donuts Cards or Dunkin Donuts Gift Certificates.
DUNCAN HINES BAKERS CLUB: Join the Duncan Hines Baker's Club to receive FREE Recipes, Coupons + More!
EAT SMART BAR: Get a FREE Sample Eat Smart Bar!

EINSTEIN BROS: Do you love our Bagels as much as we do? Join the club today and we will send you a coupon for a FREE Bagel & Shmear with beverage purchase. Enjoy exclusive deals throughout the year and be the first to know about our latest products and promotions. To join, please enter your name, email address, and birthday so we can send you a Special Offer to Celebrate.
ESSIAC TEA: Get a FREE Sample of Essiac Herbal Tea!
ETHIOPIAN COFFEE: Receive a FREE Sample of Ethiopian Specialty Coffee
FALL SAMPLES: Order Your FREE Fall Samples Today!
FAST FOOD COUPONS: Get FREE Coupons to Your Favorite Fast Food Restaurants.
FIND RESTAURANT DEALS: Find the Best Restaurant Deals.
FIX ENERGY TEA: Sign Up for a FREE Sample of Fix Energy Tea. [Scroll Down]
FOLGERS: Get a FREE Sample of Folger's Gourmet Selections Coffee!
FOLGERS FRESH BREAKS: Get a FREE Sample of Folgers Fresh Breaks Coffee!
FOLGERS WAKIN' UP CLUB: We're brewing up some special offers just for club members. Be sure to register below to join the Wakin' Up Club. You'll receive a few emails per year, and will be among the first to know about the special offers and the latest news from Folgers. You also might receive special offers or samples via regular mail. [US]

FOOD PYRAMID WHEEL: Get a FREE Food Guide Pyramid Wheel. [US]
FREE COFFEE SITE: Select up to 2 FREE Coffee Samples! [US]
FREE GIFT FROM PILLSBURY: Sign up for our FREE weekly newsletter for the best of Pillsbury! Get exclusive access to up to $250 per year in Coupon Savings, FREE Samples every month (one per member), our Hottest Recipes + more! You'll Also Receive a FREE Gift Just for Subscribing.
FRITOS: Get a FREE Sample of Fritos Corn Chips.
FUDDRUCKER'S: Get a FREE $100 Fuddrucker's Gift Card. [US]
GENESIS JUICE: Send them an Email to receive a FREE Coupon good for a FREE Bottle of Genesis Organic Juice. [Oregon + Washington]
GEVALIA MOCHA LATTE: Get a FREE Sample of Gevalia Mocha Latte!
GIMI CHOCOLATE: Order a FREE Sample of Gimi Gourmet Chocolate!

GRANDMA'S HERBS: Order FREE Samples from Grandma's Herbs.
GROCERY STORE REWARDS: Everyone can use a little extra cash for family groceries these days. Sign up now to get $500 to your use at your local grocery store. Start shopping for your family on us!
GURANSE TEA: Get a FREE Sample of Guranse Tea.
HARDEES: Sign Up for News + Coupons from Hardees!
HERBALIFE PROTEIN BAR: Get a FREE Herbalife Protein Bar Sample! [US]
HOULIHAN'S EMAIL CLUB: Join Houlihan's Email Club and receive a FREE Entree on Your Birthday. [US]
ICE CREAM GIFT CARD: Get a FREE $100 Ice Cream Store Gift Card! [Participation Required]
iHOP PANCAKES: Join the iHop Pancake Revolution and Get a FREE Meal on Your Birthday!
iHOP: Get a FREE $250 iHop Gift Card. [Participation Required]
iHOP: Get a FREE $100 iHop Gift Card!

KELLOGG'S FAMILY REWARDS: It's easy and free to Sign up for Kellogg's Family Rewards. Then you can enter codes, collect points, and earn awesome rewards and family fun! You'll also receive the latest and greatest benefits from Kellogg, like exclusive savings, great-tasting recipes, and special offers and promotions.
KEVA JUICE: Join Keva Klub! Sign up today to get all the latest juice and exclusive promotions via email, plus frequent Discounts and FREE Stuff!
KRAFT FIRST TASTE: Join Kraft First Taste and Be One of the First to Try New Kraft Products!
KRAFT MIRACLE WHIP: Receive 2 FREE Sample Packets of Kraft Miracle Whip.
LANGER'S JUICE: "Like" to Receive a Coupon good for FREE Langer's Juice!
LINDSAY OLIVES: Join for FREE and Get Coupons, Recipes + Special Offers from Lindsay Olives.
LINDT CHOCOLATE: FREE In-Store Sample of Lindt Chocolate!
LIPTON TEA & HONEY: Get a FREE Sample of Lipton Tea & Honey to Go.
LONGHORN STEAKHOUSE: Join the Longhorn Steakhouse Western Hospitality Club and Receive a complimentary appetizer for Joining!
LOWES FOODS KIDS CLUB: Receive a FREE Membership Card, Danger Rangers Wristband + More when you Joim the Lowes Foods Kid's Club!
MAGGIE MAGOO'S: FREE Ice Cream Cupcake on December 15th at Participating Maggie Magoo's.
MAXIMUM SLIM: Get a FREE Sample of Maximum Slim Coffee!

McCALISTER'S DELI: FREE Cookie at McCallister's Deli when you Join the McCalister's DeliGram eClub!
METRO MINT WATER: FREE Printable Metro Mint Water Coupon.
MINIBON CINNAMON ROLL: Join the Club Cinnabon and get a taste of the sweet life with a coupon good for one FREE MINIBON cinnamon roll at participating bakeries.
MIO FIT: Get a FREE Sample of Mio Fit Water.
MOE'S SOUTHWEST GRILL: Get a FREE $100 Gift Card to Moe's Southwest Grill. [US]
MOMMY MADE CANDY: Get a FREE 0.5oz Sample of Mommy Made Candy Hard Candy Pieces! [US]
MONAVIE: Receive a FREE Sample of Monavie Essential.
MUFFIN RECIPES COOKBOOK: FREE "Must-Make Muffins: 12 Easy Muffin Recipes" eCookbook.
MY OUTBACK REWARDS: Simply complete the registration form on this page and you will be a member of My Outback Rewards. Every time you visit Outback Steakhouse, you'll earn points that can be used toward exciting rewards, experiences and great offers from Outback.
NANO VAPOR FRUIT PUNCH: Get a FREE Sample of naNO Vapor Fruit Punch. [Right Side of Page]
NATURAL PERSIMMON TEA: Get a FREE Sample of Natural Persimmon Tea! [US]
NO GII BAR: Send us a photo of you enjoying your favorite NoGii bar and we'll send you a sample of the new NoGii High Protein Chocolate Mint bar as a special thank you.
NURISYSTEM: Receive 6 FREE Months of Nutrisystem®. [US]
OCEAN SPRAY CLUB: Join the Ocean Spray Club and Enjoy Exclusive Access to Special Offers, Coupons and Giveaways.
PEPSI NEXT: Spin the Wheel. Watch the Levy. Get a Coupon good for a FREE Pepsi Next.
PEPSI NEXT: FREE 2 Liter of Pepsi Next for Kroger Card Holders.
PEPSI OR COKE: Coke or Pepsi? Which do you prefer? Make your opinion count by completing our survey to earn a $25 Visa gift card. It's simple and easy - just complete our survey and participate in our promotion to earn your $25 Visa Gift Card!
PF CHANGS: Get FREE Lettuce Wraps at PF Chang's.
POPEYES/KFC SURVEY: Whose chicken is better? Popeyes or KFC? Get your hands on some finger-lickin' good chicken with a $250 gift card to the restaurant that receives your vote! So vote now before your stomach starts growling again.
PRETZELMAKER: Join the Pretzelmaker Newsletter and Receive a FREE Pretzel!
PRINGLES: Get a FREE Pringles 100 Calorie Snack Pack!
PROPEL ZERO: Get a FREE Sample of Propel Zero On-the-Go Sticks!
QUAKER OATMEAL SQUARES: Get a FREE Sample Box of Quaker Oatmeal Squares.
QUIZNOS GIFT CARD: Get a FREE $100 Quiznos Gift Card! [US]
RED ROBIN: Join the Red Robin eClub and receive a FREE Burger on Your Birthday! [US]
RED LOBSTER SURVEY: What's Your Opinion of Red Lobster?
RESTAURANT GIFT CARD: Get a FREE $100 Restaurant Gift Card! [US]
RETAURANT SURVEY: Be a Food Critic and Get a $500 Restaurant Gift Card.
RITA'S ONLINE BIRTHDAY CLUB: Join today and receive exclusive offers year round, a FREE birthday treat and the latest scoop on Rita's-- all delivered straight to your inbox.
RUBIOS: Sign Up for the Email Club and receive a Coupon good for a FREE Taco at Rubios!
RUBY TUESDAY: Receive a FREE $250 Ruby Tuesday Gift Card. [US]
SBARRO PIZZA: You will receive exclusive offers from Sbarro including a FREE Slice of NY Cheese Pizza for signing up, birthday and anniversary offers and additional specials throughout the year.
SEAFOOD WATCH POCKET GUIDE: Request a FREE Monterey Bay Aquarium Seafood Watch Pocket Guide.
SHAKEOLOGY: Get a FREE Sample of Shakeology! [Scroll Down]
SIMPLE SUPPER MEALS: Enter to try a Simple Suppers Meal.
SLAVO SALT: Get a FREE Sample of Slavo Salt!
SONIC CRUISERS: enjoy the benefits of the SONIC Cruisers ClubSM program. If you already have a My SONIC card, register it while you're here. As a Cruisers Club member, you'll always be the first to know about the latest SONIC promotions, sweepstakes and news.
SOY BEST: Request a FREE Sample from Soy Best.
SPAGHETTI WAREHOUSE CLUB: Join the Spaghetti Warehouse Club and Get a Complimentary Meal on Your Birthday!
SPARK ENERGY DRINK: Get a FREE Sample of Spark Energy Drink.
SPEEDY FOODS BBQ: Request FREE Samples of BBQ Speedy Foods. [US Businesses]
SPICE CHART: Get a FREE Spice Chart from Lontano!
SPICY PICKLE: Become a Spicy Pickle VIP Member and Get Hooked up on Your Birthday or Anniversary!
SPIKE SEASONING: Click "Like" for a FREE Sample of Spike Seasoning.
STEVI Bs PIZZA: Join the Club and Get FREE Stuff!
STOUFFER'S DINNER CLUB: Join Stouffer's Dinner Club for FREE - Redeem Your Dinner Points for Prizes!
STRAWBERRY SHORTCAKE: Get a FREE Strawberry Shortcake Sample! [US]
SUMMER SAMPLES: Get FREE Samples for Summer!

TACO JOHN'S: Join the Potato Oles Maniacs. You'll receive ANY Size Potatoe Oles FREE With your Next Purchase.
TASTE OF AMERICA: Register to receive occasional e-mail recipes, coupons, and samples.
TASTE FOR LIFE: Join the Taste for Life Community and Participate in the Sample Review Program.
TASTER'S CHOICE: Get a FREE Sample of Nescafe Taster's Choice Coffee!
TEA BAG: Receive Your FREE Ringtonica Tea Bag!
TEA CHEF: Receive a FREE Sample from Tea Chef. [US]
THE PASTA HOUSE: Subscribe to the Pasta House Newsletter and receive a Coupon good for a FREE Toasted Ravioli.
TOFURKY TUESDAY CARE PACKAGE: Take the Pledge to receive a FREE Tofurky Tuesday Care Package.
TONX COFFEE: Get a FREE 2oz Trial Bag of Tonx Coffee.
TRAIN WITH GRAIN KIT: FREE Train with Grain Kit Includes a FREE Cap + Full Sized Bag of Grain from Bob's Red Mill.
TWININGS TEA: Get a FREE Sample of Twinings Tea.
UNO CHICAGO GRILL: Get a FREE Gift on Your Birthday when you Join the Uno Insider's Club! [US]
UTZ TASTING CLUB: Become a part of the Utz Team! When the need arises, you may be called on to taste and comment on a new product or flavor before it goes to market. [US]
VEGAN OUTREACH STARTER GUIDE: Request a FREE Vegan Outreach Starter Guide + Recipes.
VEGAN STARTER PACK: Request a FREE Vegan Starter Pack.
VEGETARIAN STARTER GUIDE: Order a FREE Vegetarian Starter Guide.
VEGETARIAN STARTER KIT: Get a FREE Vegetarial Starter Kit! [US]
VERVE ENERGY DRINK: Get a FREE Subscription to Verve Energy Drink.
VITAL AID: Get a FREE Sample of Vital Aid Drink Mix. [US + Canada]
VOLPI VIP CLUB: Join the Volpi VIP Club for FREE Product Samples, Special Offers, Member Discounts and Much More! [US]
WENDY'S: Get a FREE $100 Wendy's Gift Card.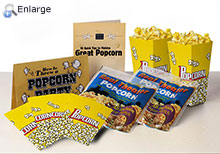 WHIRLEY POP POPCORN PARTY SET: Activate the Warranty on Your Whirley Pop Stovetop Popcorn Popper and receive a FREE Popcorn Party Set. Popcorn Party Set Includes: 2 Real Theater All-Inclusive Popping Kits PLUS 4 individual authentic Popcorn Serving Tubs. [US & Canada]
WINGSTOP: Join the Wingstop Email Club and receive a FREE Large Fresh-Cut Seasoned Fries on Your Birthday.
WISCONSIN CHEESE MAP: Order a FREE Traveler's Guide to Wisconsin Cheese Map! [US]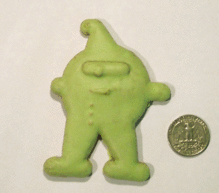 XORKNOBS: Get a FREE Sample of Xorknobs Cookies!
YOGI TEA: Send a Friend 2 Yogi Tea Samples!

YOU T: Get a FREE Sample of You T Drink Mix.
YUM TABLE iPHONE APP: FREE Yum Table iPhone APP - Find & BOOK Last Minute Restaurant Tables & Deals
ZAXBY'S Z-MAIL CLUB: Join the Zaxby's Z-Mail Club and Receive One FREE Meal Deal! [Select States]