COMPUTERS

2GB BACKUP: Get 2GB of Backup & Sync FREE at Spider Oak.
3RD GENERATION iPAD: Get a FREE 3rd Generation iPad. [Participation Required]

ACCESS 2010 REFERENCE CARD: Request Your FREE Access 2010 Reference Card.


ADOBE ACROBAT 10 REFERENCE CARD: Request Your FREE Adobe Acrobat 10 Reference Card.
APPLE iPAD: Get the Apple iPad for FREE.
APPLE iPAD 2: Get the New Apple iPad 2 for FREE!
CCLEANER: Clean Files from Your Computer! FREE Download!


CLOUD KIT: Request Your FREE "Essentials of the Cloud" Kit!


COMPUTER BASICS REFERENCE CARD: Request Your FREE Computer Basics Reference Card. This Computer Basics Quick Reference provides an overview of general computer concepts, file management, and tips for usage. This reference is great for beginners or anyone looking to brush up on the basics.


COMPUTER GEEKS GUIDE: Request Your FREE Guide! "A Computer Geek's Smart Productivity Guide" – In this free twenty-paged PDF, you will find out the most common productivity mistakes, as well as a number of applications to improve your touch typing, your time organization, and your global workflow.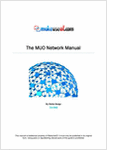 COMPUTER NETWORKS GUIDE: Get a FREE "The Easy Guide To Computer Networks" Guide. [US]
COMPUTER TRAINING 2000: Offers FREE online computer training tutorials and many other computer related services.
DIGILAKE MOUSE: Get a FREE Mouse from Digilake!
FIXILA: Clean and Speed Up Your PC - with 1 click. FREE Download.
FREE WiFi SPOT: Find WiFi FREE Spots!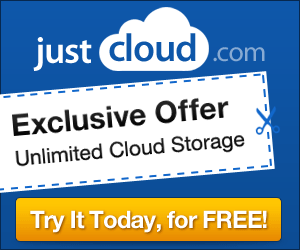 HIGH-SPEED WIRELESS ROUTER: Together, the FCC and Samknows are setting out to provide US consumers with reliable and accurate statistics of their broadband connections. If you are interested in using one of our units to measure your home broadband connection, then please sign up below. You will get to play a part in changing the face of the American broadband industry and you also get a free high-speed wireless router!
HOSTOHOST MOUSEPAD: Request a FREE Hostohost Mousepad.
INTERNET EXPLORER: Get the New Interet Explorer Browswer for FREE!
iPAD + iPHONE: Test and Keep an iPhone 5 + the New iPad! [Testing + Participation Required]
iPAD2: Get an iPad 2 with Video in the Color of Your Choice! [Participation Required]
iPAD 3: Test + Keep an iPad 3 for FREE! [Testing + Participation Required]
iPAD TIPS & TRICKS TUTORIAL: "iPad Tips and Tricks – Free Video Training Tutorials" – In iPad Tips and Tricks, Mac productivity expert Christopher Breen provides essential tips and techniques for getting the most out of the Apple iPad.
JOHN TECHIE: Get a FREE 30 Minute Diagnosis from John Techie Premium Support.
JUST CLOUD: Store All Your Files In The Cloud Access Your Files From Anywhere At Anytime, From Any Device.

KEYSKIN: Send them an Email to receive a FREE Keyskin Keyboard Cover Sample!
MACBOOK AIR: Get the New MacBook Air, FREE! [Participation Required]
MAC KEEPER: Download MacKeeper to Fix System Issues Today! Fully Functional FREE Demo.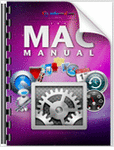 MAC MANUAL: This FREE guide supplies you with numerous tips, tricks and free applications. Get the hang of the interface and discover what your Mac is really capable of.
MICROSOFT RESEARCH PANEL: Join the Microsoft Research Panel and Earn a Minimum of $50 for Participating in Online Discussion Groups! [US + Canada]
MICROSOFT SURFACE TABLET: Get a FREE Microsoft Surface Tablet in Your Choice of 5 Colors! [Participation Required]
MOBILE MICROFIBER CLEANER: Get a FREE Mobile Microfiber Cleaner from Ringtone Hall!
MONITOR WIPES: Receive a FREE Sample of Monitor Wipes from Ringtonica!
MOUSE: Receive a FREE Mouse with the DigiLake Logo!
MOZY: Try Mozy 2GB of Online Backup Absolutely FREE!
MY PC BACKUP: FREE Online Backup for Your PC. Join Today for FREE!
NETSCAPE: Netscape Navigator 9 is available as a standalone installation for Windows, Mac, and Linux. The automatic update feature in Netscape Browser 8 will not upgrade to 9.0.0.5. Please download the new version now for the latest updates.
PATRIOTIC MOUSEPAD: Get a FREE Patriotic Mousepad! [US Businesses]
PERMISSION RESEARCH: FREE Online File Backup from PermissionResearch!
SECURITY PROGRAMS: 15 FREE Security Programs that Work!


SOLID STATE DRIVES GUIDE: Request Your FREE Guide. "Your Guide to Solid State Drives" – This 21 page guide will help learn about solid state drives in a manner that's enjoyable to read and easy to understand while still providing plenty of useful information.
SONIC SURFER: Optimize Your Internet Connection Performance! FREE Download.
SPAM FILTER: FREE Spam Filter!
SPIDEROAK: 100% Private Online Backup, Sync & Sharing Instantly retrieve files from any device, anywhere. 2GB FREE for Life.
TOUCHSCREEN WIPES: Get a FREE Sample of TouchScreen Screen Cleaning Wipes.
USB CAR CHARGER: Receive a FREE USB Car Charger when you Become a Genesis Reviewer.
USB FAN: Receive a FREE Air Performance Heating USB Fan.
USB FLASH DRIVE: Request a FREE Customized USB Flash Drive Sample. [Businesses]
USB FLASH DRIVE: Get a FREE USB Flash Drive Sample.
USB FLASH DRIVE: Receive a FREE USB Flash Drive from FlyingShare! [US]
USB SD READER: Receive a small package with FREE USB SD Reader. [US & Canada]